Best Residential Solar Company In Victoria Australia- Sun 2 Solar
Solar energy is more than just a trend; it's a smart and sustainable choice for everyone. With our abundant sunshine: harnessing solar power not only leads to financial savings but also contributes to a healthier planet for future generations.
At Sun 2 Solar, our mission is to empower more Victorians to embrace the benefits of solar energy. We believe in providing tailored solutions, installing only premium Tier 1 products available in the market. With us, you are not just getting a solar system; you're making a long-term investment in clean energy to reduce your carbon footprints as well..
Sun 2 Solar is one of the Victoria's leading companies. We prioritise quality over quantity, and customer satisfaction is the most crucial consideration. We have 1000+ satisfied clients.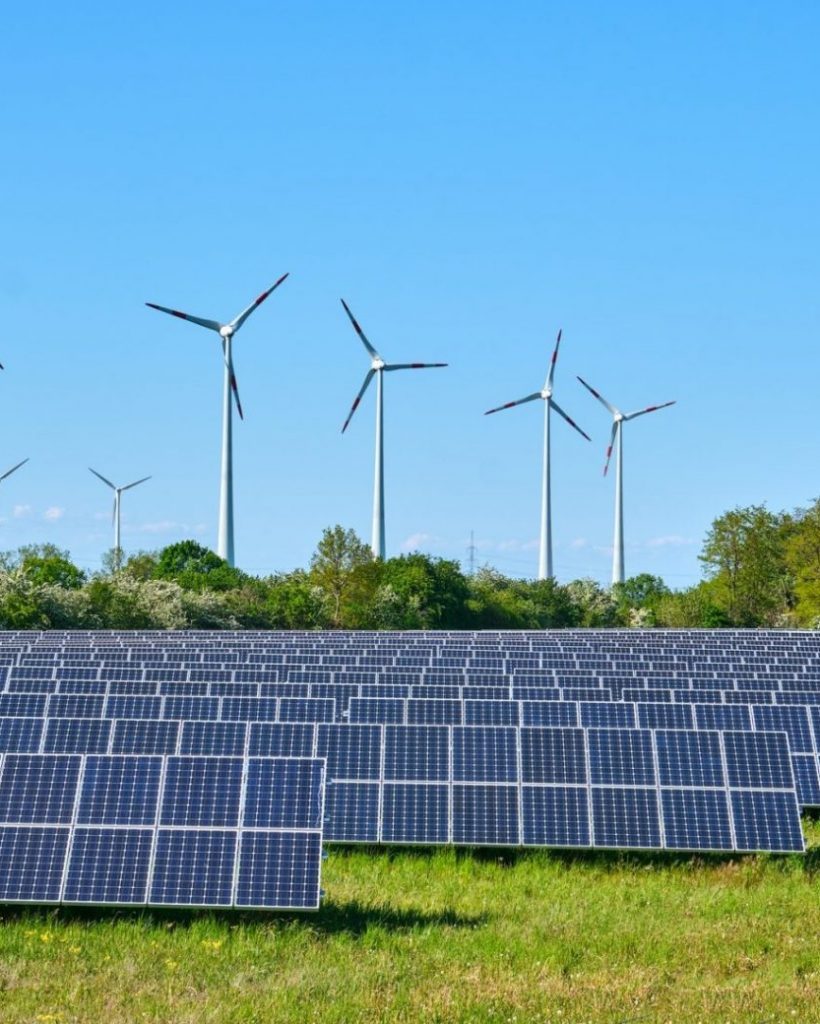 The Environmental and Financial Benefits of Solar Energy
Installing a solar PV system in your home or business means reducing your reliance on the grid and tapping into pure, clean energy from the sun. This not only helps preserve the environment by reducing the need for fossil fuels but also leads to significant savings on your monthly energy bills.
At Sun 2 Solar, we are committed to guiding you through every stage of your solar journey, from design and authorization to installation. We understand that every place is unique, which is why we offer custom solutions tailored to your specific requirements.
Which is The Best Residential Solar Company In Victoria Australia
Absolutely, Sun 2 Solar stands out as the premier choice for residential solar solutions in Victoria, Australia. Their commitment to excellence, top quality products, and dedicated service make them a standout option for harnessing clean and sustainable energy.
With Sun 2 Solar, you're not just getting a solar system; you're investing in a brighter, more energy-efficient future for your home. Their track record of delivering high-performing solar systems speaks volumes about their expertise and reliability. When it comes to residential solar solutions, Sun 2 Solar truly shines as the best in the business.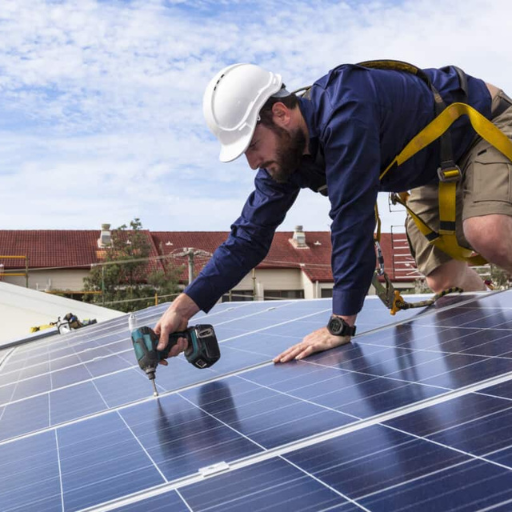 As we have an experienced and well-qualified team that handles client projects with zeal, my team works on customisation because, in the end, what matters is the client's delight.My crew is very cooperative and quick to respond anytime a client has a question, they respond immediately to each client.
Why choose Sun 2 Solar for residential solar company in Victoria Australia
Choosing Sun 2 Solar for your residential solar needs comes with a host of compelling reasons:
Proven Excellence: Sun 2 Solar has established itself as a leader in the residential solar industry, with a track record of delivering high-quality solar solutions.

Premium Products: They exclusively offer top quality, industry-leading solar products, ensuring that your system is built to last and perform optimally.

Tailored Solutions: Sun 2 Solar understands that every home is unique. They provide custom-designed solar systems to meet your specific energy needs and maximise your return on investment.

Environmental Impact: By opting for solar energy, you're contributing to a greener future. Sun 2 Solar's commitment to sustainability aligns with your desire to reduce your carbon footprint.

Savings and Efficiency: Installing a solar panel system from Sun 2 Solar means using less electricity from the grid, resulting in substantial cost savings on your monthly energy bills.

Comprehensive Services: From design and authorization to installation, Sun 2 Solar offers end-to-end support, ensuring a seamless and hassle-free experience for homeowners.

Expert Consultation: Their trained solar consultants assess your specific needs, considering factors like electricity usage, roof type, shading, and orientation, to determine the optimal solar solution for your home.

Industry Recognition: Sun 2 solar's reputation as a trusted and reliable solar provider is backed by positive reviews and recommendations from satisfied customers.

Responsive Customer Support: Should you have any questions or concerns, Sun 2 Solar's customer support team is readily available to provide assistance and guidance.

Google Recommendations: Sun 2 Solar's recognition by Google further reinforces their status as a reputable and trustworthy choice in the residential solar industry
In summary, Sun 2 Solar's commitment to quality, tailored solutions, environmental stewardship, and customer satisfaction makes them a standout option for residential solar installations. When you choose Sun 2 Solar, you're making a decision that not only benefits your home but also contributes to a sustainable and cleaner future.
Sun 2 Solar offers a variety of solar energy-related Services.To learn more about our services, please contact us. Please visit our website or contact us using the information provided. so that we can get in touch with you as soon as possible.
We Are Partnered With Several Renewable-Focused Financing Companies

Request For Free Solar Consultation
As a prudent homeowner, it's only natural to plan ahead, considering not just the present but also the years to come. With the persistent upward trend in energy prices witnessed recently, it's only wise to be attentive to these developments, as there are no indications of a slowdown in sight.
You can just call us to book the appropriate time to consult us on 1300 471 291 or fill in our Get in touch with us form. When you contact us, we will arrange for one of our trained solar consultants to visit you in your home at your convenience time.
We will evaluate everything necessary to determine the best Solar Power System Solution for you during your FREE no obligation consultation by:
Checking your use of electricity

Checking the roof type of your home

Checking for any shading problems

Validating the orientation of your roofs

Factoring in the angle of the roof

Checking how many and where the solar panels can be installed

Evaluation of where the Solar Inverter can be installed

Evaluation of where the cables can be run

Consulting with you on future requirements
We Complete Every Step Carefully
To make it very simple for our customers we follow the process below:
We Provide Quality Over Quantity
Rita "Rita" Burgess
2023-04-20
We always scared of taking sales calls but after agreed with appointment with Karan who helped us choosing right size of system and got it installed and inspected within 3 weeks .Very impressive services by Karan and Sun2solar team, keep up the good work fella. 5 star from us.
Very good and professional service I received. Highly recommend
I had very good experience with sun 2 solar and Thanks to Karan Arora who helped me throughout 5/5
Sun 2 Solar recently installed a 13.5kw solar system on our property in Brown Hill. From initial quote through system design and finally the installation and set-up, Sun 2 Solar have provided excellent service and communication. Rajinder patiently answered all our questions and listened to our needs. He also assisted us through the myriad of paperwork and processes involved in applying for grants and connecting to the grid. This level of quality customer service has continued post installation so we have no hesitation in recommending Rajinder and Sun 2 Solar to anyone in the Ballarat region (and beyond) considering solar for their home and who want the reassurance of highly experienced professionals who care more about long term customer satisfaction than a quick-buck profit.
Great service by both Rajinder and Karan. Very honest & humble: Rajinder explained in details the pros & cons without any bias and after 6 months, I am glad that I installed solar. They answered all the questions I had. Even after installing the panels, they regularly check & provide excellent service. I strongly recommend Sun 2 solar.
Gurvinder Saini
2022-06-19
I would highly recommend Sun 2 Solar. The process was very efficient from quotation to installation. The installation was carried out professionally and quickly. Everything has been working really well since the installation.
Margaret Everett
2022-03-21
I had wonderful experience with Sun 2 Solar definitely recommend them to everyone and gentleman Karan made the process very easy love his services .
Thank You Sun2Solar for your amazing service. Karan explained the entire process thoroughly and was available at every step of the way, he also helped me in getting the government rebate. If you are looking to get Solar, contact KARAN from SUN2SOLAR, you won't regret it.
Maria Van Midden
2022-03-17
Karan has been very helpful setting up our 13.3kW solar system from choosing the right inverter and panels up to monitoring the performance directly on my phone. Thanks Karan- Rick and Maria
Thanks a lot Karan for your great service and helping me choose the right solar system for me with affordable price.